A new tattoo project is started
Yes, it's that time again. I was thinking of something, looked around and found a very beautiful celtic cat image, drawn by someone. I contacted her and asked if I could use her image for a tattoo. She allowed it, provided I send her an image when it's all done. Of course, that's no problem!
This is the original image: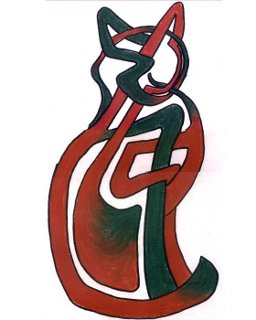 Palu - Celtic Cat
The tattoo artist is going to make a few changes to it so it's better to make it into a tattoo. They'll call me when they have the adjustments done and then we can go over it. After all, it has to be perfect.
I aim for red/brown or red/green as the colours.