Crop circles. Made by aliens?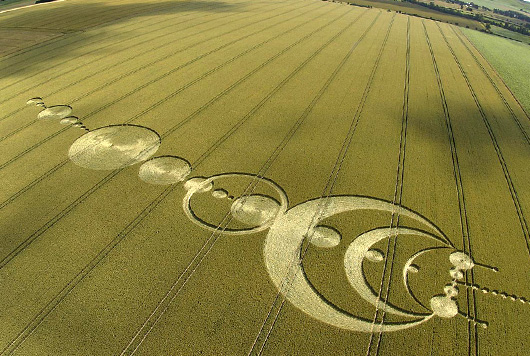 Crop circles. Who has not heard of them, and seen pictures of impressive, beautiful and incomprehensible patterns that seem to have been stamped into fields all over the world?
The first crop circles appeared in the 1970s. These were small and simple. As time progressed, the images became more complex and elaborate, as the example above. Popular assumption is that these forms are made by aliens who want to inform us of their presence this way.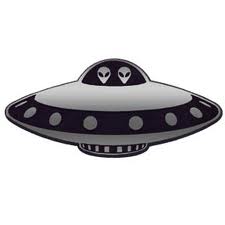 The aliens are coming
Do you really believe that aliens will cross vast amounts of space for who knows how many months or even years, just to baffle us by stamping patterns in fields? Would they do only that, to let us know that they are out there, that we should know they are out there, and that there is no way we can detect them?
Another idea could of course be that they arrived looking for intelligent life and found only us, and to pass the time they want to entertain themselves by making us dream up all kinds of wild ideas about aliens.
The interesting bit when you regard a crop circle pattern is that it always consists of straight lines and circles. Both are quite easily made by long ropes and central pins. Bring together a number of people, roll out the ropes and stomp the grass or grain flat. You'd be amazed how much you can do with a good group that is all geared up and motivated. There you have your aliens.
A different thing are for instance the enormous drawing on the Nazca plains in Peru. That is not something you do with a few ropes, these drawings are just too large for that. These drawings are miles long and only recognisable when you go up in the air. In fact, these patterns were only discovered when mankind started to fly, in the early 1920s.
Interesting things to think about...