DAVID TENNANT: "I'LL BE PROUD OF DOCTOR WHO FOREVER"
As found on BigIssue by LAURA KELLY: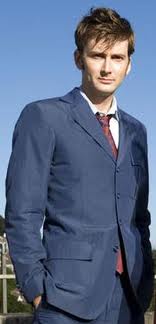 In our first bumper Christmas issue everyone's favourite Doctor Who, David Tennant, says nothing compares to being a Time Lord
"Nothing will ever match up to being the Doctor," David Tennant has told The Big Issue.
Speaking to the magazine ahead of the release of his Christmas movie Nativity II: Danger in the Manger, the Scottish star said that when he left Doctor Who he was well aware that the experience was irreplaceable.
"You might have real success doing something else, you'll work on other things, but whatever happens, this is unique. There's nothing else like Doctor Who. In the world," he said.
Tennant plays a pair of twins in his new film, which is the sequel to the surprise hit Nativity, which was released in 2009 and starred Martin Freeman. Nativity II is released today.