EU Set to Ban Animal Testing for Cosmetics Forever
Found on the Goodnewsnetwork:
After over 20 years of campaigning, ethical beauty retailer The Body Shop and non-profit organization Cruelty Free International are finally celebrating the end to animal testing for cosmetics in Europe with the anticipated announcement that the import and sale of animal tested cosmetic products and ingredients is to be banned in the EU on March 11, 2013.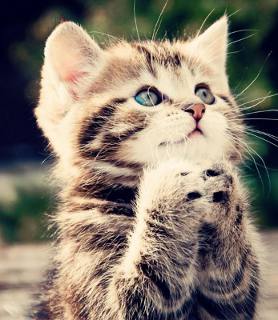 This ground breaking victory means that from 11th March onwards, anyone who wishes to sell new cosmetic products and ingredients in the EU must not test them on animals anywhere in the world. The ban affects all cosmetics including toiletries and beauty products from soap to toothpaste. The Body Shop is one of the few beauty brands who will not be affected by the ban, having always been Against Animal Testing.
The proposed ban sends a strong message worldwide in support of cruelty free beauty and in particular to countries such as China, who still demand animal testing for cosmetics, to also respond and ban testing on animals.
Cruelty Free International Chief Executive, Michelle Thew said: 'This is truly an historic event and the culmination of over 20 years of campaigning. Now we will apply our determination and vision on a global stage to ensure that the rest of the world follows this lead.'
In 1991, the BUAV (founder of Cruelty Free International) established a European coalition of leading animal protection organizations across Europe (ECEAE) with the objective to end the use of animal testing for cosmetics. This set in motion a high-profile public and political campaign across Europe spanning over 20 years. In 1993, The Body Shop, the first beauty company to take action on animal testing for cosmetics, supported the campaign by enlisting the support of its consumers across Europe. Three years later in 1996, Dame Anita Roddick, founder of The Body Shop, joined members of the ECEAE and MEPs in presenting a petition containing 4 million signatures to the European Commission.
In 2012, the BUAV established Cruelty Free International, the first global organization dedicated to ending cosmetics animal testing worldwide. The Body Shop together with Cruelty Free International launched a new international campaign which has so far resulted in customers from 55 countries signing a global pledge supporting an end to animal testing for cosmetics forever.