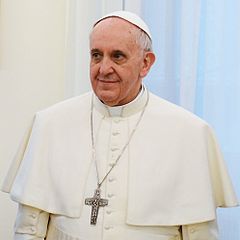 Image courtesy of wikimedia.org
This thing from the current pope had the world in shock for a while. Lately you don't hear much about it any more though. It even had the Vatican in shock (and perhaps still has).
What many people perceive as the new Crusades to make the entire world become Catholic doesn't seem to be more than a "repositioning" of that faith so it's more modern. Will this pope succeed? Who knows.
"Some in the Roman Curia" — the Vatican bureaucracy — "say, well, this pope is old so let's wait a bit, and things will return to the way they were," said the Rev. Humberto Miguel Yanez, a Argentine Jesuit. (source)
I doubt that 'the world' will have to worry immediately. There are many people on this earth, and many of them aren't Catholic. That's a healthy thing. Anyone worth their salt should be able to resist the 'lure' of Catholicism. I don't believe the Catholics will start a full-scale war on other religions - there would be too much opposition.
Still, knowing the history of Catholicism, it's good to keep a watchful eye. Its history is quite filled with bloodshed and torture in the name of their loving god. The power that they hold is something to be aware of, as in January the pope had 178 diplomats from all over the world in his humble abode in the Vatican. Among whom several people who can't see eye to eye in the halls of the United Nations. (source)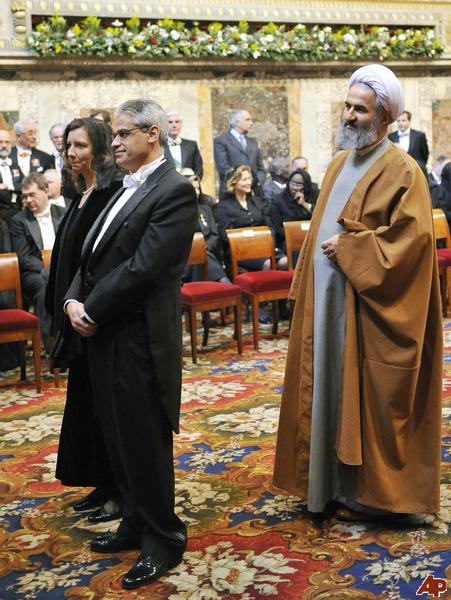 US ambassador AND Iranian ambassador at the same papal party.