I don't want to be old that way
Sometimes you hear about, or talk to people whose parents don't recognise them any more. That sounds sad. It's even more sad when it happens to you. Like it did to me today. Dad was talking to me for a while already when suddenly he said, "The other one is coming too." I asked him whom he was talking about. "Paul. He lives far away, and he has cats."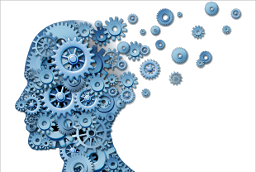 When you hear that, it's quite a shock. I told him I am that Paul. That surprised him. A little while later he started again about Paul. The one from Cuijk. Something like that makes me think.
Do I want to be old like that? Who does he think I am now? How often did he now know who I was before?
My Dad has been 'slipping' for a while already, and sometimes that's hard to see. I know it's hard on him as well; I can tell that from the look in his eyes and the pain in his voice. Everything becomes a jumble. Bookkeeping, computers, taxes, the past, the present, everything that once was and... perhaps even what never was? Today he told me, "It's no good living like this." He suffers from this too because he often has very clear moments and then he knows that in his head everything's going wrong.
I don't want to be old like that. When the time comes I want a dignified end. A good death. That is why I became a member of the Dutch Society for Euthanasia. Because, really, I don't want to be old that way...