Many people do not want a self driving car. This is of course the human factor where the human wants to be in control of the machine.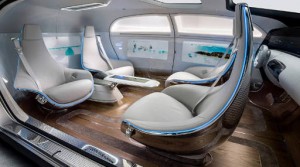 The ironic part in this is that the humans want power steering, power windows and more power options to the car so they don't have to expend their own power. Leave that to the car. The humans also wants GPS navigation so they don't have to look at maps and use their own brain power. Leave that to the car. Humans love the automatic wind shield wipers so they don't have to switch them on themselves. Same goes for automatic lights coming on. Leave all that to the car. Or how about the car that won't start when it detects you've had a few too many? Not even mentioning the people who love their stick shift, where the car tells them when to use it to be as fuel efficient as possible. Why not leave that to the car?
The latest nice thing I heard of is Lane Assist, where the humans don't have to watch where they're going in their car. The car will warn them if they get out of their lane. Easy. Leave that to the car. Of course you may hear the argument that this is a useful feature to keep you on the right track when you're tired. Well, if you're tired you should not be driving a car in the first place!
And still the humans think they are in control of their car.
Just leave it to the car...