Make it easy on yourself.
Yesterday I dropped a bank order into the mailbox of my bank so something would be paid.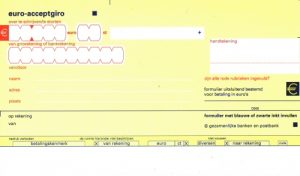 On the lid was a large sticker: Make it easy on yourself! It continued telling me and the rest of the world that I could use their mobile app or the website to pay stuff. I know that. I have it and I use it at times.
But... is that making it easy on myself? I had to be there so all I needed to do was sign a piece of paper and put it in their box. According to the sticker it's easier to open the app, log in to the app, type in all the information that's already on the paper, verify that using my bank card and a special card reading device to verify that I am me using my own phone. All that goes for the website as well.
The meaning is of course to make it easier on them. Everything you do, they don't have to.