I watched this film. Agora.
According to Wikipedia an agora was:
The Agora (/

ˈ

æ

ɡ

ə

r

ə

/; Ancient Greek:

Ἀγορά

Agorá) was a central spot in ancient Greek city-states. The literal meaning of the word is "gathering place" or "assembly". The agora was the center of athletic, artistic, spiritual and political life of the city.[1]
An interesting detail is that this is a Greek world while the film is located in Egypt. The film brings amazing views of the ancient city of Alexandria and also of its famous library which was one of the Wonders of the World.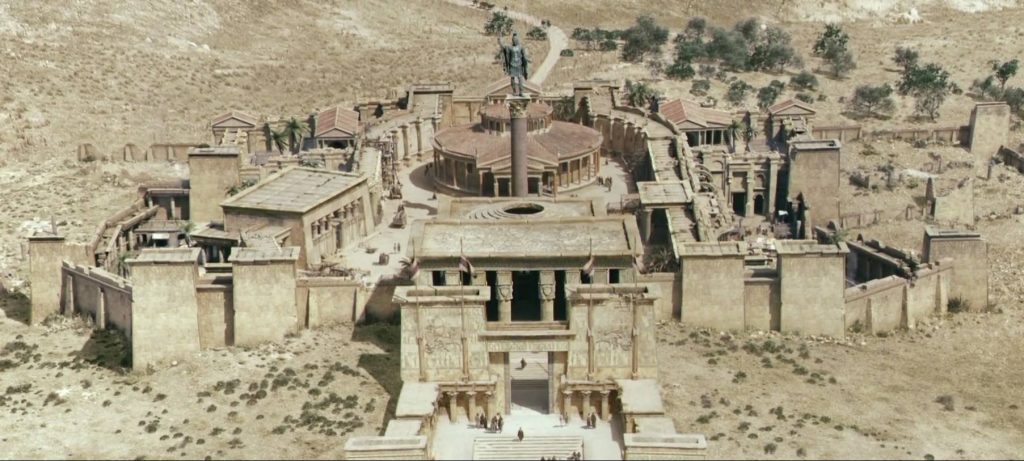 Capture of the Library from the film.
IMDB says about this film:
In the 4th century A.D., astronomer and philosopher Hypatia (Rachel Weisz) teaches her scientific beliefs to a class of male students. Among them is lovestruck slave Davus (Max Minghella), the equally smitten Orestes (Oscar Isaac) and young Christian man Synesius (Rupert Evans). Hypatia dismisses al

l of their advances, but this romantic drama pales in comparison to a rising battle between Christians and pagans on the streets of soon-to-be war-torn Alexandria.
This synopsis says enough about the film.
The film showed me how amazing people can be when religion takes possession of them. No form of violence is crazy enough to 'convert' and 'convince' once that madness takes someone in its claws. If you want to learn more about this, I advise you to watch this film.
And no, this is not just Christianity. This is also Islamic and all the other large, monotheistic religions. All of them have their share of bloodshed in their history.
Religion might be something good but the way it's performed (and seeing the amount of stoning in Agora I can also say 'executed') is insane. It made me abhor religion even more than it already did.