Freedom beyond expectations. Or beyond comprehension?
Freedom? What freedom?
Some of you already know, some don't. Some may have guessed it. And some of you may be shocked (for you I feel a bit sad).

I'm a naturist.
Naturism
What is naturism? The first thing many people think of, unfortunately, is what the internet throws around so eagerly. Naked people doing all kinds of things that are most certainly not safe for work.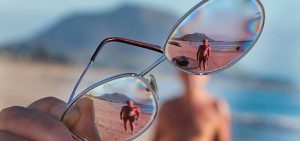 First off: that is not naturism. Naturism, also called nudism, simply means doing your regular things but without wearing clothes.
Why would someone do that? Many people wonder about that because clothes are natural. Aren't we all born dressed? Clothes are normal. True, they are the norm, but their point has been pushed beyond the boundaries of reason.
The boundaries of reason vs. naturism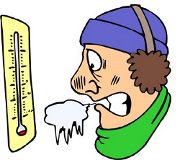 When it's cold we wear clothes. There are not many naturists who will go against that because cold is cold.
What goes against reason (unless you are convinced that clothes must be) is what happens when it's very hot. You don't take off your clothes. No, you turn on the air conditioning because otherwise your clothes are too warm. And keeping your clothes on is much better because of the shame.
Shame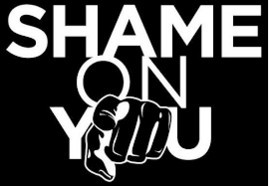 Shame is something wonderful that religion brought upon the world. The original sin, eternal shame, no way to pay off your sin, all that took hold in everyone's mind and culture. So clothes are the answer. Not thinking outside the box, because that's not normal. Suppose you are seen by someone else! The 
shame
!
Because that's something else that's inserted in everyone's mind. You are not perfect. You are not pretty. You are not like the impossible standards of beauty that the world put out to sell you all kinds of stuff. Stuff that should make you as pretty as the next supermodel. Who decides who's super anyway?
So what's up with the nekkid stuff?

Nothing. That is probably disappointing but if you're looking for exciting pictures or tales you're in the wrong spot. Naturism and nudism have nothing to do with sex and such things, despite the many things the internet will 'teach' you. Nudism and naturism are about being yourself. About feeling free. And how much more free can one be than without clothes? Once you're used to it you experience freedom beyond expectations. And if you don't dare to try it you'll keep wondering about this 'freedom' beyond comprehension.
I leave it at this. If you agree with me then power to you. If you are curious you can ask me questions. If you decide you suddenly hate me, that's up to you. And if you choose to ignore this post, that's fine as well. Whatever makes you happy. :)