Phones.
I'm intrigued by all the new phones that swamp the world. Nearly every day there's a new phone coming out, or so it seems.

Phones
This is a world of communication. Being connected has become part of our life. Some people take it to extremes by being connected 24 hours every day. Modern smartphones, whether you're into Apple, Android, Windows, Tizen, the unfortunately (officially) deceased Ubuntu phone or any other platform, give you that option.
A new phone.
I wonder how many new phones a person needs. With so many new phones coming out every week, I wonder if the manufacturers can actually make a profit from all their new designs, options, gadgets and doo-dahs.
Don't get me wrong: I couldn't care less if they do make a profit; they're rich enough as it is. I just wonder what the advantage would be to have a new phone every, let's say, two months, just because the bezel is a little more rounded, the display is 0.2" bigger or the camera is a bit better.
Are there people who change phones almost as often as their socks? Or even more often? (Eeuw?)
Consumerism.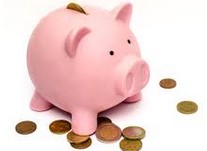 That's probably the thing. The media are pushing people's buttons to get the latest and greatest. Constantly. Get a new this and that or you won't be happy. Get the new iPhone or your friends will laugh at you. Make sure you have the latest wearable gear or you look silly. Be hip, hop, modern, and most of all: spend your money. Spending money makes happy. (Okay, mostly that means happiness for the people who
get
your money but that's beside the point.)
Freedom.
Our world seems to hand us freedom. The freedom to go where we want, when we want, and stay connected to all our Facebook friends (how many of them have you actually met?), connected to Google+, Tumblr, Instagram, Snapchat and what not. And the world knows where you are, when you're there and probably even why. Big data rules, and big data is watching you.
When's the last time you went out for a walk, leaving your phone at home?