I got a pair of Xero shoes. ⬅️follow the link to learn more from their (EU)site. (US store here.)
Xero shoes are designed to be as little 'there' as possible, offering your feet to go outside as if you're walking barefoot, yet with some protection.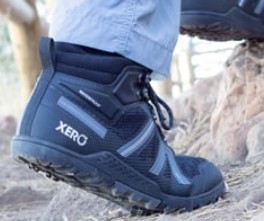 They come in a variety of types, like the hiking shoe here on the left. There are also running shoes, sandals and casual shoes.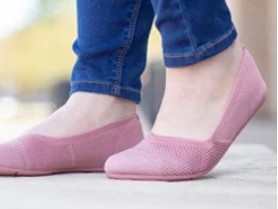 Or simply shoes for everyday. ➡️
I walked on them a few times and I really feel the difference. The longest, until this morning, was 3km / 2 miles. I could feel my feet after that, as they had to do the work that regular shoes always do. Muscles got activate which have become lazy.
This afternoon I walked over 5km / 3.5 miles. I definitely can tell I did that. My feet actually feel tired and almost unpleasant. 
Walking on them, I felt every bump in the road, like on bare feet. It is something to train, that's clear...