Theremin
What is a theremin?
It's, as far as I found, the oldest electronic musical instrument.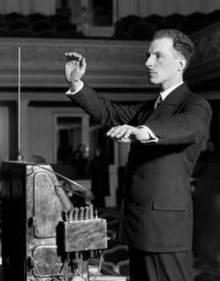 Invented around 1920 by the Russian Leon Theremin as he was trying to find a way to audible detect the changes in gas density (which was his actual work around that time).
A theremin is the only instrument that's played without touching it. It's sound is generated through 2 electro-magnetic antennae on either side: 1 controlling the pitch and one controlling the volume.
Playing the theremin
I own one. A very 'simple' one, it's the Moog Theremini.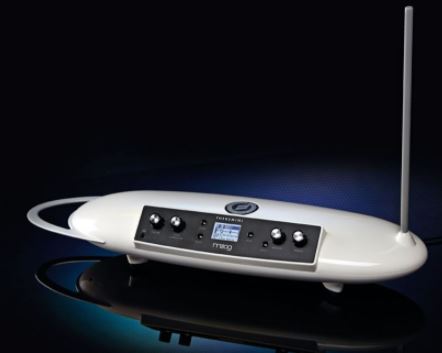 I can tell from experience that a theremin is hard to play. Having no point of reference, as in keys, frets or even simple dots anywhere, you have to rely on your body and hands relative to the theremin. This basically makes you part of the instrument: if you're in the wrong spot, things go wrong. But even worse: even if your hands are in the right spot but you move your body a little bit, things go wrong as well. And the theremin is unforgiving: it will tell you when you're off by sounding terrible.
Position
It's important to have a stable place for the theremin. I had it on the coffee table and tried to play it sitting on the couch. Bad move. Sitting on the couch makes me lean forward - and move. No way I can sit still that way, so I put it on the dining room table. I can stand there and that's a lot better. Now I need to learn to stand still.
More when there is more.
Here is how it works when you know what you do.