Creating the impatient consumer
I'm sure you've all noticed how people want to have things faster and faster.
You go on the Internet, hit your favourite outlet website, you click buy, and by the time the confirmation mail has reached you, you want it in your hand.
Companies are catering to that. Amazon, for instance, is using drones to get stuff to the eager customer as soon as possible. After couriers for same day delivery, they now aim for same hour delivery.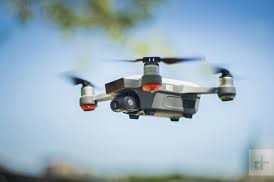 I think this what (in part) is to blame for the increasing impatience of people: "I want it all and I want it now." Especially the 'now'.
The weird thing is that opportunities to 'have it now' still exist. Fewer and fewer, I know, as they are remnants of the pre-Internet era. They are called brick-and-mortar shops. You go there, pick from a shelf what you want, you pay for it, and... whoa... you have it. Now.
That's probably a wild idea, because this isn't in line with the ease of the Internet, where people don't have to get up and go somewhere. Which is perhaps part of the obesity problem the 'civilised' world faces in many places. Why move if you can go online and order a pill that helps you get thinner.
Which you want now, of course.