imagine aliens and their lifestyle.
Note upfront: this could be considered an #NSFW post depending on your work, so be aware of that.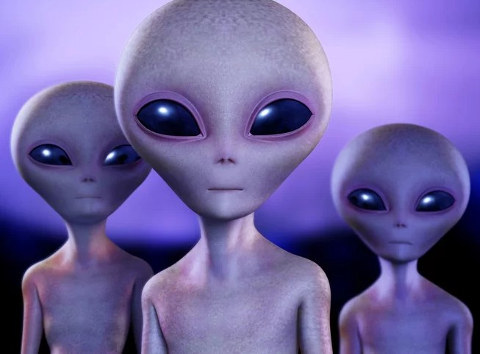 Right. We all know about aliens, be it from close encounters of the third kind, or from films like Close Encounters Of The Third Kind. (These are the up-close, personal ones, in case you don't know.)
Imagine you have the opportunity to visit their planet (and you can actually live there. Air is important, as is food, and there are some more things like that).
What would you expect of their lifestyle? Would you expect it to be like ours? The same social norms? Like having a family, children, a house and the local equivalent of a car? Having dinner together -
STOP.
Let's assume something's different here. Let's assume that eating on that planet is considered something you only do in private. Like we go to the toilet in private. I know, it's perhaps a mental stretch, but stretch with me and think of that for a moment. Because it could be true. Something we on Earth consider to be normal and social could be totally unheard of, doing it in public on our alien planet.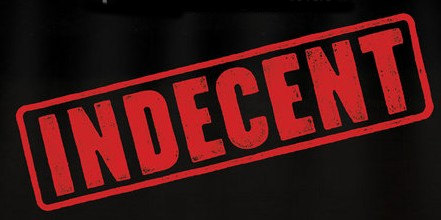 I'm sure you can think of a few moments here. Keep that thought.
Maybe these aliens don't have marriage but they live in large communes where kids are born and raised among everyone, not among just two of the species. Or three.
And maybe they are a bit different in appearance. That could be, right? Plenty of scifi films have projected possible alien creatures for us, and they might be even weirder than we can imagine. Up to the point of...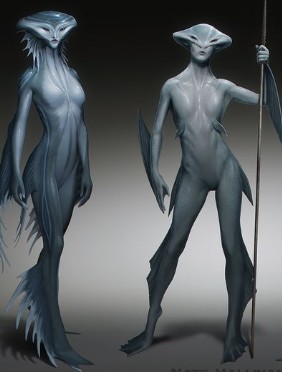 ... them not wearing clothes, or any other kind of body cover. Is that possible? I think it is. Humans on Earth started wearing clothes to protect themselves from the cold, not out of modesty. (The whole Adam and Eve story in which they covered themselves because of shame is nothing but that - a story).
How would you feel about going to such a planet, where aliens like the one in the previous image walk around uncovered? Unhindered? Free as a bird, or whatever flying animal cruises the skies there?
Would you call those aliens indecent, based on the cultural and religious dogmas you had implanted as a child? Or would you be open-minded enough to accept that way of life? And would you adopt that lifestyle if that is required to be there, walk around and interact with these aliens?
Would you feel... ashamed to be naked?
And how long, if so, do you think you would feel that shame?
I think you'd be surprised about how quickly that feeling would fade.