Making a murderer. "God guided her life."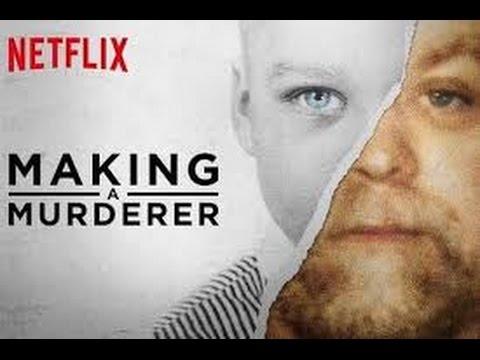 I am following this series on Netflix.
It is scary to see how the American justice system works. They want a confession. It's clear, from various statements in the series, that this is what counts. If the person confessing actually did the crime, great, otherwise we have a confession and that's it.
In several interviews of detectives with Brendan Dassey, it's overly clear that they were leading him into admitting things. Brendan isn't the brightest bulb in the box. He just follows their lead and says what they want to hear. On video.
Something that also got to me is what the brother of the murdered, young woman, Teresa Halbach, said. Just before the sentencing of Brendan, he said to the judge that Teresa was a good person and that "God guided her life."
This hit me.
Teresa went somewhere to look at a car and got murdered. (I don't know yet by whom, I'm not done watching 'Making a Murderer'.) Note that "God guided her life".
Why would a god, that is claimed to be loving and merciful, guide someone to a violent death?
This sounds more like the god from the first part of the story-book called bible. The old testament. The god who had lots of baby boys killed and more fun bits like that.
What surprised me after that "God guided her life" statement was, that Teresa's brother then said he hoped that this same god would help the judge in coming up with a proper sentence. Yes, leave it to a murderer (and I do mean that god) to punish someone who might be innocent.
Really. This whole god bullshit makes me angry.