The health and beauty industry thinks you're all ugly.
Yes. All of you. Ugly. Unworthy. The health and beauty industry is probably amazed that you have the nerve to show yourselves in broad daylight.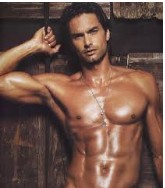 Boys, you really need to look like this. Otherwise you are NOT allowed to play. It's not hard, you know. This is just a country boy sucking in his tummy a bit, nothing big.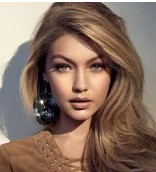 And you, lady, why don't you look like this plain, average girl on the right?
The health and beauty industry keeps telling you to shape up a little, invest a bit more in your looks, because you have to be young forever.
Right?
You have to!
And do you know how many people believe that? How many people chase those impossible goals? Too many. Even if there are only two, that's too many. People are people in normal-people-shapes, not in the idiotic, thin, muscular, 19-year old, malnourished bodies that are digitally modified to look even more fake.
Please, stop chasing those crazy dreams. You can't win. As soon as enough people come close to the beauty model, the health and beauty industry will change the goal and make you run the other way.
They don't care about you. They care about your money, and they don't give a shit about how many lives they destroy. Of course not many people will admit that, but I am convinced that the people who push others over the edge in their attempts to achieve the impossible are murderers.
And about the adjustments: have a look here.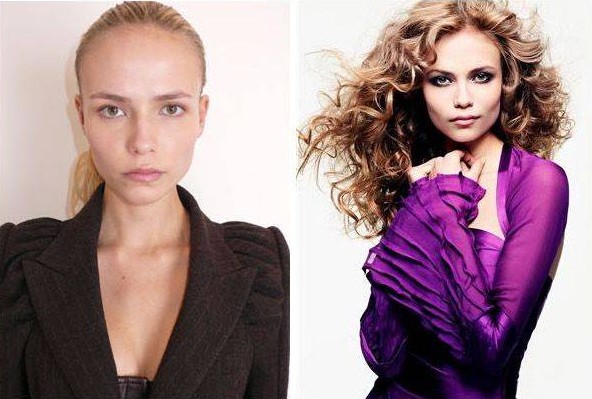 Here is an example how a supermodel looks without and with make-up and 'adjustments'.
Not convinced? Look here:
https://youtu.be/owQhZ2_jrm4
Now be honest. Can you win from Photoshop?
Nope. Forget it. So forget that stupid race to become what no one is. Not even the supermodels...